Life in Jávea ...Whatever hobby appeals there is probably a club or association that caters for it locally. There are more English speaking residents on the Costa Blanca than in any other part of Spain and the Spanish are extremely tolerant. From books, painting and music, to darts, whist, bridge, politics or gardening, there are dozens of ways to meet people and enjoy life.

Michael became active in the The Jávea Computer Club soon after settling in the area. During his involvement with the Club, for over ten years during which he was president, they met in Pedro's Bar and he watched with enthusiasm as it grew from the original thirty members to over 500. It now has over 600 enthusiastic members and meets in new premises (in the Arenal) on three mornings a week .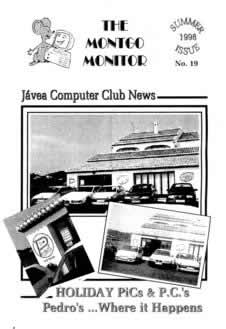 Apart from serving on the Committee he edited and produced the club magazine in hard copy.

'The Montgo Monitor' is now on-line and can be reached through the club web page . . . . . (see links page).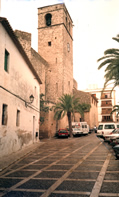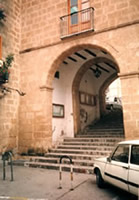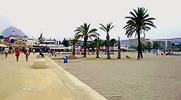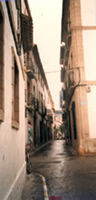 The Pueblo is the oldest part of Jávea. The village is at the apex of a triangle formed by the Port and the Arenal beach (below).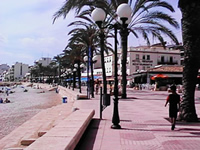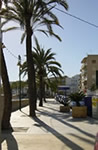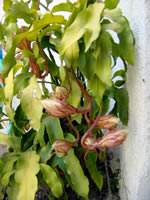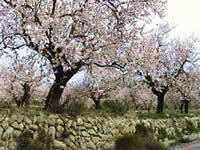 The climate encourages a profusion of flowers ... not only the native almond but the exotic moonflower, which blooms for only one night.